Dermabrasion
Procedure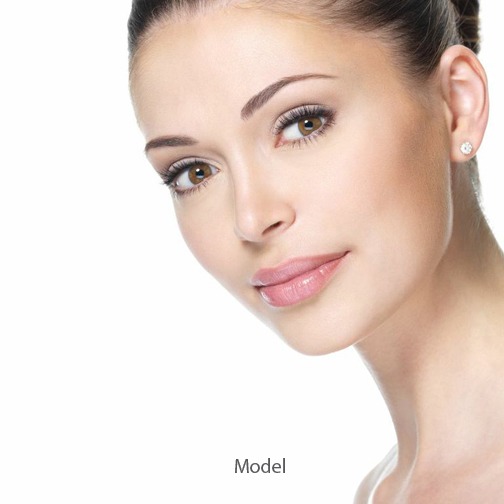 Dermabrasion is a skin-resurfacing cosmetic procedure that involves removal of the outer skin layers using a rapidly rotating instrument. The newer skin layer that grows appears younger and smoother. Dermabrasion is used to reduce fine facial lines and wrinkles or to take away scars, especially those due to acne. It may be performed as a stand-alone procedure or combined with other exfoliating methods.
Prior to dermabrasion, the treatment provider will give you an anesthetic to numb the skin. Depending on how much treatment your skin needs, they choose between a local anesthetic (with or without sedative) and a general anesthetic. After dermabrasion, your skin will take on a bright pink hue and stay sensitive for several weeks. These effects will fade away gradually in around three months.
Dr. Q Medical Spa, led by board certified plastic surgeon Dr. Suzanne Quardt (Dr. Q) provides dermabrasion to patients in Palm Springs, Palm Desert, Rancho Mirage, Beverly Hills, CA, and surrounding locations.
Preparing for Dermabrasion
Dermabrasion procedure is done on an outpatient basis at a qualified med spa. An assistant will clean your skin, cover the eyes and make markings to indicate which area is to be treated. Topical anesthetic may be rubbed into the skin to reduce its sensitivity. This is followed by administration of the anesthetic.
If the treatment provider expects the procedure to be a more invasive one, they may use a sedative too or, in exceptional cases, choose to perform dermabrasion under general anesthesia.
Actual Dermabrasion Procedure
During dermabrasion, your skin will be held taut and the surgeon will move the motorized device called the dermabrader across your skin. This instrument has an abrasive brush or wheel and when the surgeon applies it with gentle, controlled pressure, it removes the outer skin layers and expose the lower layer of new skin.
Depending on the area of skin marked for treatment, dermabrasion can take anywhere from a few minutes to an hour or two. When the procedure is used to treat large areas of skin or deeper scars, you may require multiple sittings to complete the treatment.
Post-Dermabrasion Care
After the procedure is complete, the surgeon covers the treated area with a moist dressing. They will ask you to schedule a follow-up meeting soon after to change the dressing and examine the skin.
During this meeting, the doctor will teach you how to change the dressing yourself at home. You will receive instructions about how to clean the skin and apply protective ointments at regular intervals.
Results of Dermabrasion
For the first few days after dermabrasion, your skin will be swollen, red, and sensitive. These effects will start reducing after a few weeks. It will be close to three months before the pink color of the skin fades.
As the treated skin begins healing, your skin starts to look smoother and younger. You must keep it protected from the sun for the next six to twelve months to avoid change in skin color. Dr. Q Medical Spa receives patients from Palm Springs, Palm Desert, Rancho Mirage, Beverly Hills, CA, and nearby areas for dermabrasion procedure.
Contact Dr. Q Medical Spa in Palm Springs Southern California
For more information on Plastic Surgery and Non-Surgical Medical Spa Procedures and Treatments in the Rancho Mirage, Palm Springs, Palm Desert, CA and surrounding areas please contact the offices of Board Certified Plastic Surgeon Dr. Suzanne Quardt (Dr. Q) by clicking here or calling 760-324-2660.