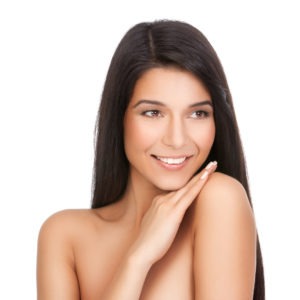 Dermal fillers currently rank as the second most popular non-surgical facial rejuvenation procedure in the US. Hyaluronic acid based dermal fillers, in particular, are more sought-after because they are biocompatible and offer a range of possibilities to manage the facial signs of aging.
If you are looking to lift, augment or plump up your loose or thinning areas of the face and restore a more contoured and smoother visage, you may consider Revanesse Versa soft tissue filler injections. This hyaluronic acid based dermal filler differentiates itself from most other injectable fillers because it produces less inflammation and creates more natural looking effects.
Dr. Q Med Spa, led by board certified plastic surgeon Dr. Suzanne Quardt, provides Revanesse Versal dermal filler treatment to patients in Palm Springs, Palm Desert, Rancho Mirage, and surrounding communities.
Latest Technology for Enhanced Results
Revanesse Versa is one of the more recent facial filler injections, which was approved by the FDA in 2017, and was introduced in the market in 2018. The advantage is that this Revanesse Versa is based on a highly innovative wet milling technology, which makes the filler gel more effective for your facial skin.
This unique and specialized process to create the filler involves pressing of the gel through a series of screens. This allows the creation of gel particles that are consistent in size and shape, and the overall solution becomes smooth. Therefore, when it is injected into the affected facial sites, it will create more even and natural looking results.
Less Inflammation, Less Downtime
In Revanesse Versa, not only the gel composition is more consistent and balanced, but the spherical molecules in the gel also create significantly less inflammation compared to other fillers. Research has shown that patients will achieve about 24 percent less swelling with Versa than what they experience with other dermal filler injections.
Less inflammation results in reduced discomfort and downtime for most patients. In terms of aesthetics, the small, uniform spherical molecules enable optimal integration of the gel into the facial tissue. Your body will be more receptive to it and is less likely to identify it as an alien material.
Superior Quality Control
Revanesse Versa dermal filler goes through rigorous lab testing during the manufacturing process. Every syringe is individually checked for safety and efficacy. Production is done in relatively small batches to ensure better quality control.
As a result, the success rate with Revanesse Versa is higher in terms of reducing moderate to severe facial lines and wrinkles. As long as the injections are administered by an experienced medical spa filler provider, you can expect to achieve highly desirable and sustainable results.
More than one million Revanesse Versa syringes have been sold worldwide with no reported occurrences of nodules or granulomas.
Higher Longevity
Thanks to the higher consistency of the Revanesse Versa filler gel, a higher molecular weight, the uniform spherical shape of the particles, the gel is accepted more readily in your body. It will disintegrate very gradually in the deeper tissue layers, which means you can enjoy the benefits of this filler treatment for relatively longer periods.
Dr. Q Med Spa receives patients from Palm Springs, Palm Desert, Rancho Mirage, and nearby areas for Revanesse Versa dermal filler injections.

For more information on Plastic Surgery and Non-Surgical Medical Spa Procedures and Treatments in the Rancho Mirage, Palm Springs, Palm Desert and surrounding areas please contact the offices of Board Certified Plastic Surgeon Dr. Suzanne Quardt (Dr. Q) by clicking here or calling 760-324-2660.