See Dermal Filler Before And After Photos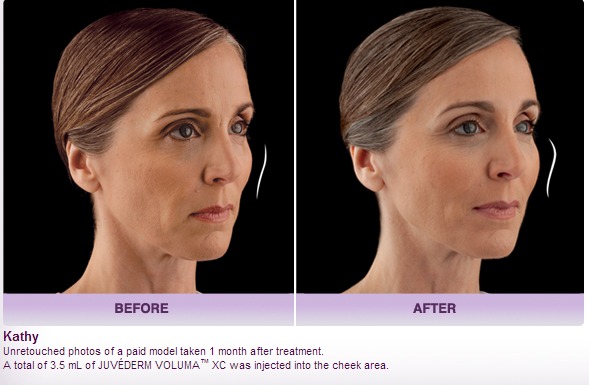 Juvederm Voluma XC is a safe, effective and proven cosmetic med spa treatment for facial re-volumizing and rejuvenation. It involves administering small injections in targeted facial areas for adding volume to the mid-face and cheek area. Your treatment provider may present Juvederm Voluma XC before and after pictures to patients during the pre-treatment consultation.
These photographs go a long way in increasing transparency about the potential outcome of the aesthetic procedure. It also enables the patient to make an educated choice. Make sure you review as many before and after pictures as possible at the time of your initial consultation.
Dr. Q Medical Spa, led by board certified plastic surgeon Dr. Suzanne Quardt (Dr. Q), provides Juvederm Voluma XC facial filler injection treatments to patients in Palm Springs, Palm Desert, Rancho Mirage, and surrounding communities.
Connecting with New Patients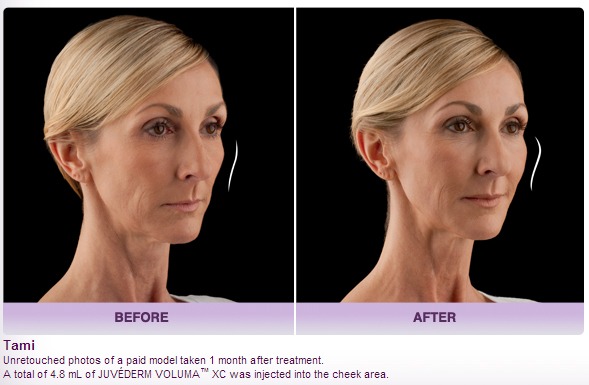 Treatment providers that make use of Juvederm Voluma XC before and after images tend to create a better connection with potential patients. New patients feel more confident when they see how the treatment worked on other patients and how it helped in improving their appearance.
Candidates for Juvederm Voluma XC are likely to gain confidence that the treatment may work for them too. This demonstrable proof can create a relationship of mutual trust. It can also help create a connection between the patient and the medical spa injection provider.
Dr. Quardt did not become of the finest plastic surgeons in Southern California because of apathy. She cares and her website verifies that. You can see these images based on her dermal filler work from a fast food restaurant or sitting near a fresh water lake in Idaho, for instance. It does not matter. As long as you have internet access you can see these images with the clarity you deserve.
Pictures Speak Louder than Words
Juvederm Voluma XC before and after images are better at portraying the true picture than words. Your treatment provider may explain the results, which may seem incredulous to you. On the other hand, you may feel understand the results and procedure better when you see it through images.
You can also set realistic expectations through Juvederm Voluma XC before and after pictures. However, it is important that your treatment provider doesn't photoshop or tweak the images in any way that may misrepresent the facts.
Educating People Through Social Media
The concept of Juvederm Voluma XC before and after images has taken on a new turn with the revolution of social media. Treatment providers are known to post these images on their social media channels for educating new and potential patients. In turn, patients can understand the procedure even before consulting with a dermatologist or medical spa provider.
Cosmetic surgery professionals can make use of social media to access hundreds of thousands of potential patients. They can promote Juvederm Voluma XC as a safe, proven, and innovative treatment that is FDA approved.
What's impressive about digital technology is the clarity. The engineering sector all the way to the retail industry uses this technology to improve its business. Well, the plastic surgery industry is not any different and now so many people can ascertain what they see on screen and apply it to their own faces and situation. This means that you can plan something of this scope and no one in your family or immediate circle will know.
Setting Realistic Expectations
The results of Juvederm Voluma XC are significant. However, they cannot be compared with the dramatic results offered by invasive cosmetic surgery procedures, such as a facelift surgery. It's essential for patients to have clear expectations when it comes to dermal filler procedures. They should know the benefits and limitations of the procedure.
Final outcomes would be appreciated better by patients when they know what to expect. This will also reduce the risk of facing disappointments at a later stage when it could be difficult to reverse the process. Juvederm Voluma XC before and after images go a long way in helping patients set realistic expectations.
Dr. Q Med Spa receives patients from Palm Springs, Palm Desert, Rancho Mirage, and nearby areas for Juvederm Voluma XC soft tissue filler injections.
Contact Dr. Q Medical Spa and Schedule a Consultation with California Board Certified Plastic Surgeon, Dr. Suzanne Quardt (Dr. Q on Dr. 90210)
For more information on Plastic Surgery and Non-Surgical Medical Spa Procedures and Treatments, please contact the offices of Board Certified Plastic Surgeon Dr. Suzanne Quardt (Dr. Q) by clicking here or calling 760-324-2660.
Dr. Q receives patients from Palm Springs, Palm Desert, Rancho Mirage, Beverly Hills CA, and other Southern California areas.