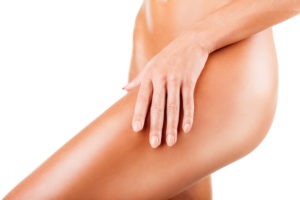 A growing number of women are now willing to explore medical spa procedures to achieve vaginal tightening and restore vaginal health. While a number of surgical and non-surgical treatment options are available today for vaginal rejuvenation, you need to choose the procedure that can create most effective results in a less invasive manner.
CO2RE Intima is a safe and proven laser therapy to help you achieve vaginal tightening in a non-surgical, non-hormonal way. Dr. Q Med Spa, led by board certified plastic surgeon Dr. Suzanne Quardt, provides CO2RE vaginal rejuvenation to patients in Palm Springs, Palm Desert, Rancho Mirage, and surrounding locations.
Benefits of CO2RE Intima
A controlled and precise laser therapy with the FDA-cleared CO2RE Intima will trigger the production of new collagen fibrils within and outside your vaginal tissue. Gentle skin resurfacing of your vulvo-vaginal region with this treatment will eliminate vaginal laxity, repair the wrinkles and looseness in the labia, and restore your vaginal lining.
You will be able to achieve a tighter and more volumized vaginal canal, improved lubrication, and a healthy appearance of the external tissue. Your laser surgeon may recommend a series of three to four treatment sessions to restore a tighter and more youthful looking vaginal canal.
Unlike surgery, your medical spa vaginal rejuvenation with CO2RE Intima will involve no general anesthesia, no incisions or sutures, and very little to no downtime. The procedure can be completed comfortably in a qualified medical spa setting, and many women are able to return to their normal routine the same day itself.
How does it Work?
CO2RE Intima is a medical-grade laser device that is designed to work on the internal vaginal tissue as well as the external labial tissue to treat the signs of aging. As the heat energy penetrates into the deeper skin layers, it will regenerate the tissue as it heals.
A skilled laser provider will be able to deliver controlled laser beams to your vaginal canal in a 360-degree motion for more uniform and consistent results. The treatment will stimulate the natural repair mechanism in your skin and enhance vaginal shape and flexibility by plumping up the mucosa (which is the tissue that constitutes the vaginal wall).
The laser therapy will also remodel your vaginal tissue fibers and enhance the moisture levels in the area by reviving the natural secretion glands. On the outside, your laser expert will deliver precise beams of energy to remodel vulvar and labial tissue fibers. The generation of fresh collagen will continue to work from within to restore volume and shape over several weeks and months.
In many cases, CO2RE Intima vaginal tightening therapy can provide additional benefits by way of addressing skin pigmentation and dyschromia, which will improve the tone and texture in the vaginal area.
The treatment can deliver functional benefits as well by reducing itching and dryness in the vagina and improving urinary incontinence. Women often report better sexual satisfaction following this laser therapy. Dr. Q Med Spa receives patients from Palm Springs, Palm Desert, Rancho Mirage, and nearby areas for CO2RE vagina tightening.
For more information on Plastic Surgery and Non-Surgical Medical Spa Procedures and Treatments in the Rancho Mirage, Palm Springs, Palm Desert and surrounding areas please contact the offices of Board Certified Plastic Surgeon Dr. Suzanne Quardt (Dr. Q) by clicking here or calling 760-324-2660.