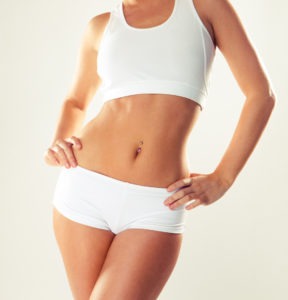 Kristin Davis' outlook on beauty is similar to many of us. She feels uncomfortable about the use of needles and scared of complications and unwanted results that may be challenging to rectify. But she is always looking for non-invasive treatments for aesthetic enhancement.
Kristin has recently tried an innovative freeze-the-fat body contouring treatment that eliminates fat cells and involves almost no downtime – CoolSculpting. The treatment wasn't exactly what she was expecting – and she was in for a pleasant surprise.
Dr. Q Medical Spa, led by board certified plastic surgeon Dr. Suzanne Quardt (Dr. Q) provides CoolSculpting to patients in Palm Springs, Palm Desert, Rancho Mirage, and surrounding locations.
CoolSculpting Experience of Kristin Davis
Kristin says that during her career, she has experienced weight fluctuations. She is a busy mom who sometimes hits the gym six times a week. But at other times, she doesn't go to the gym at all. Throughout all of this, she works in front of the camera where she has to wear jeans a lot of the time.
She explains that in her last job, she had to wear pants and jeans. She felt a bit apprehensive as if a person is curvy, they may appear too curvaceous on screen. Therefore, she was intrigued when she heard about CoolSculpting.
Kristin loves her curves and doesn't want to change this aspect of her body. But she did not understand that this was entirely alright, and that specific areas of the body could be targeted in a customized way with the help of her doctor.
Versatile Fat Reduction Treatment
CoolSculpting features nine different applications. The patient can customize their plan with their doctor and focus on the areas that bother them. For Kristin, this area was her midsection. She elaborates that she had many jeans that she could not fit into, and wanted to be able to button these without an uncomfortable struggle.
Kristin went to a plastic surgeon's office a month ago, and they made her comfortable about the procedure. She says that no part of the CoolSculpting procedure felt painful to her. While Kristin was a little surprised by the suction action of the applicator, she understood that it was done to make the cold get to where it needs to go and help her lose fat without any cuts or incisions.
Treatment Session
She explains that it does get cold on the treated site, and the area goes numb after a couple of minutes. After that, she watched television for around 35 minutes.
The time flew by, and then they massaged the region afterward. Immediately following the treatment, Kristen says that her skin was pink and still slightly numb. But it was business as usual for her following the CoolSculpting session.
She picked her daughter from school and forgot that she had even undergone a procedure earlier. Kristin suddenly remembered to check on the area when she was putting her daughter to bed later on. The treated site did not look pink at this time but just felt a bit numb.
Outcome
After four days, she tried to put on her jeans and was shocked by the outcome. Her jeans fit perfectly! Kristin had been told to wait for three months for the final outcome to establish as it would take this long for the treated fat cells to die. However, she could already fit in her jeans again, and it felt unbelievable to her.
Kristin says that she has had only one session so far but will schedule more treatment sessions. Looking back, she feels that she wish she had known how safe and easy the CoolSculpting procedure was.
She feels that she has been distracted lately and hasn't really focused on herself due to a busy family and work life, which happens to many of us with children.
But CoolSculpting gave Kristin the incentive that she needed. She only wishes she had gone for this treatment sooner.
Dr. Q Med Spa receives patients from Palm Springs, Palm Desert, Rancho Mirage, and nearby areas for CoolSculpting.
For more information on Plastic Surgery and Non-Surgical Medical Spa Procedures and Treatments in the Rancho Mirage, Palm Springs, Palm Desert and surrounding areas please contact the offices of Board Certified Plastic Surgeon Dr. Suzanne Quardt (Dr. Q) by clicking here or calling 760-324-2660.