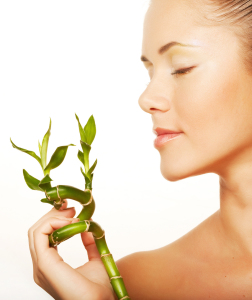 Chemical peels are a skin rejuvenation treatment, which involves the use of chemical solutions to exfoliate and slough off damaged and discolored skin cells on the superficial skin layers (epidermis).
This minimally invasive med spa treatment enhances the appearance of darkened patches of skin (melasma) and reveals brighter, more evenly textured skin.
Dr. Q Medical Spa, led by board certified plastic surgeon Dr. Suzanne Quardt, provides chemical peel treatment to patients in Palm Springs, Palm Desert, Rancho Mirage, and surrounding communities.
Types of Chemical Peels
Cosmelan
Cosmelan helps treat irregular skin tone that results from hyperpigmentation (sun spots, melasma, skin darkening) as well as other types of dyschromia (skin pigmentation irregularities). This chemical peel prevents the generation of tyrosinase which is an enzyme required for the production of melanin and gives the skin its color (pigment).
A majority of patients attain optimal outcomes with two in-office Cosmelan peel treatments. The first of these med spa treatments will address the entire face. Subsequently, a follow-up peel is performed one month later to "touch up" any sites with residual pigmentation problems.
The use of the Cosmelan 2 at-home skin care treatment can amplify the effects of the skin enhancements attained through the in-office Cosmelan peel. The Cosmelan peel does not comprise hydroquinone or TCA, and it is not a bleaching cream. This provides the treatment with a high safety marking and makes it safe and suitable for all skin types.
MyBod
My Probiotic Peel
This is a painless and noninvasive facial treatment that helps restore youthful volume and brightness while tightening skin and improving the appearance of sun-damaged, dull skin.
VISAOMD
Prestige Peel
Prestige is a medium depth peel that promotes collagen synthesis and skin cell regeneration. This reverses the impact of aging and sun damage.
Brilliance Peel
This is a gentle and superficial peel which is suitable for patients with mild to moderate skin issues. It is a milder treatment to revitalize and rejuvenate skin appearance.
SkinMedica
Illuminize Peel
This is a superficial peel which is an ideal choice for patients undergoing chemical peels for the first time. It tightens and brightens the skin while reversing the impact of skin damage and reducing the appearance of wrinkles and fine lines.
Vitalize Peel
Vitalize is a medium depth peel which helps treat mild to moderate skin aberrations, sun damage, wrinkles, fine lines, and visible facial aging signs.
BioAge DermoCosmetics
Bio C Peel
The Bio C peel is a unique chemical feel that exfoliates the skin to restore a dazzling glow while enhancing cell renewal. It comprises provitamin B5, capsicum, amino acids, horseradish, urea, and five alpha hydroxy acids (1% salicylic acid). All of these components enhance the skin's texture and level of hydration.
Recovery
The provider will apply a protective cream of petroleum jelly on the patient's skin after a deep chemical peel. In some cases, they may apply dressings. The patient may experience mild pain and discomfort following deeper peels. They should contact the treatment provider in case the redness, inflammation, or pain appears severe.
On top of this, patients should avoid direct or indirect sun exposure after any type of chemical peel until the redness resolves. After the redness subsides, the patient should step out into the sun only after applying an SPF of 30 or higher sunscreen and wearing a wide-brimmed hat.
Dr. Q Medical Spa receives patients from Palm Springs, Palm Desert, Rancho Mirage, and nearby areas for chemical peels.
For more information on Plastic Surgery and Non-Surgical Medical Spa Procedures and Treatments in the Rancho Mirage, Palm Springs, Palm Desert and surrounding areas please contact the offices of Board Certified Plastic Surgeon Dr. Suzanne Quardt (Dr. Q) by clicking here or calling 760-324-2660.