VelaShape med spa treatment involves the use of vacuum, infra red (IR) and bi-polar radio frequency (RF) technology to reduce cellulite and restore firmer and smoother looking skin.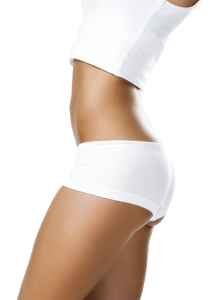 The VelaShape treatment expert may choose to present before and after photos of the procedure to new patients at the time of initial consultation.
The photos will introduce more transparency, and enable a new patient to have a fair understanding of the potential benefits of VelaShape. Patients can make a more enlightened decision once they have reviewed these photos.
Dr. Q Medical Spa, led by the accomplished board certified plastic surgeon Dr. Suzanne Quardt (Dr. Q) provides VelaShape cellulite treatment to patients in Palm Springs, Palm Desert, Rancho Mirage, and other towns and suburbs in this part of the country.
Connecting with a New Patient
Creating a connection with new patients gets easier when the med spa treatment provider offers them VelaShape before and after photos.
Once the patient reviews the pictures and recognizes how a previous patient looked prior to the VelaShape procedure and how their appearance changed after the procedure, it will instantly put them at ease and make them feel more confident.
The patient will appreciate the treatment provider for their forthright approach and transparency in letting the patient make a clear choice.
Most candidates would feel positive about the procedure because if the treatment worked for someone else, it could work for them too. The demonstrable evidence of 'before and after' images engenders mutual trust and helps build a good relationship between the patient and the treatment provider.
A Pictures Says a Lot More than Words
When the provider uses VelaShape cellulite treatment before and after photos, they can communicate their message far more effectively.
Pictures tell a story more effectively than words do. Where words prove inadequate, hard to comprehend, open to individual interpretation, or unconvincing, pictures can do the job in an instant. Photographs do not have the barrier of language, and they tell the story 'as it is' without exaggerating anything.  
A key aspect of this topic is the power of the Internet. The Internet has made the world flatter and it only becomes more pervasive. This is fantastic for so many people who want access to information. These pivotal pictures can be seen by anyone who has access to the Net using digital devices they already have.
Even if someone does not have Internet access at home which is rare, they can utilize Wi-Fi from inside a coffee shop or even at their own place of work. Now someone can see these salient pictures with no one else being the wiser. Now someone can make a vital personal decision because these pictures can be applied to their own body. Patients now can almost predict the future pertaining to signing up for a VelaShape cellulite reduction session.
Going Social and Educating People about VelaShape
The application of VelaShape before and after photos now has a far bigger potential when the photos are disseminated through social media to increase awareness about procedures such as VelaShape. Billions of social users visit photo sharing platforms such as Instagram, Pinterest, Facebook, and YouTube every month, and they can easily access these photos if they are distributed socially.
Developing Reasonable Expectations
While the results with VelaShape cellulite reduction procedure can be significant, patients should be aware of the limitations of a non-surgical procedure. They should know what to expect and what not to expect from a VelaShape treatment.
When the patient approaches the treatment with realistic expectations, they will be in a much better position to appreciate the final results and feel happy about their improved appearance. Before and after photos also mitigate the risk of any potential disappointment for the patient in the end because they have clarity from the very outset about what the treatment can or cannot do for them.
Transparency is crucial and Dr. Q knows all about that. Her stellar website is a fundamental reflection on how serious she takes her craft.
Dr. Q Medical Spa receives patients from Palm Springs, Palm Desert, Rancho Mirage, and other neighborhoods and cities in this region of the southwest for VelaShape med spa cellulite treatment.
For more information on Plastic Surgery and Non-Surgical Medical Spa Procedures and Treatments in the Rancho Mirage, Palm Springs, Palm Desert and surrounding areas please contact the offices of Board Certified Plastic Surgeon Dr. Suzanne Quardt (Dr. Q) by clicking here or calling 760-324-2660.