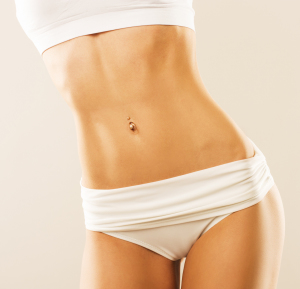 Upon aging, women experience certain changes in their vaginal wellness. These changes are entirely normal and common. Various other factors such as pregnancy or hormonal fluctuations can also cause vaginal changes.
These changes may be uncomfortable and annoying. But now an advanced, non-invasive med spa treatment, known as CORE Intima, can help rejuvenate the vaginal area.
More Innovation in this Industry
The restoration and enhancement of vaginal wellness should be an essential element in every woman's healthy and active lifestyle. The innovative CORE Intima laser system allows an experienced provider to predictably and comfortably treat symptoms of hormonal changes in the vagina, both internally and externally.
CORE Intima is a non-surgical treatment that a woman can undergo in a simple and quick session. Dr. Q Medical Spa, led by board certified plastic surgeon Dr. Suzanne Quardt provides vaginal tightening to patients in Palm Springs, Palm Desert, Rancho Mirage, and surrounding communities.
How does CORE Intima Work?
The technical principles of laser-based facial rejuvenation form the basis for CORE Intima as well. High-intensity light when directed at precise depths within the skin is absorbed as heat.
The heat causes micro-injuries to the tissues and promotes the self-healing mechanisms of the body, including the development of new collagen and elastin. CORE Intima can effectively address the laxity of the vagina and vulva as well as tighten the tissues and muscles in the vulvovaginal area.
Three different handheld devices are a part of the CORE Intima laser system. The provider will determine which handpiece to use depending on the location and intensity of the treatment.
At the time of the consultation, the doctor will perform a thorough medical exam to create a customized plan which can address the patient's unique intimate wellness needs. CORE Intima med spa procedure can help treat the below mention conditions:
Stress Urinary Incontinence

Vaginal Relaxation Syndrome

Vulvar and Vaginal Atrophy

Genitourinary Syndrome of Menopause
Advantages of CORE Intima
The benefits of CORE Intima for vaginal wellness are as follows:
Minimizes the effect of childbirth and aging on the vulva and vagina

Tightens the internal and external tissue and muscles of the vagina

Restores the tone, flexibility, and shape of the vagina

Mitigates issues associated with vaginal discomfort, itching, and dryness

Restores the cosmetic appearance of the vulva

Enhances sexual intimacy and satisfaction
It is understandable for a patient to be concerned about any type of procedure to treat her intimate areas. But she can be assured that CORE Intima med spa treatments are:
Easy, predictable, and highly effective

Take only between 10 to 15 minutes to complete one session

Non-invasive and non-surgical

Clean and sterile with one-time use handpieces

Little or no downtime involved
Patient Experience
Most patients describe CORE Intima as painless. It delivers precise laser energy to the tissues in the vagina and/or vulva. The body deploys its healing mechanism to restore elastin (the stretch structure), collagen (the support structure), and blood vessels (which enable the tissue to remain and healthy). Patients report very high rates of satisfaction with this procedure.
CORE Intima is an in-office treatment that takes only a few minutes to complete and does not involve the use of anesthesia. This treatment can offer women more comfort and confidence in their intimate relationships, in their workouts, and in their daily lives.
Dr. Q Medical Spa receives patients from Palm Springs, Palm Desert, Rancho Mirage, and nearby areas for vaginal tightening.
For more information on Plastic Surgery and Non-Surgical Medical Spa Procedures and Treatments in the Rancho Mirage, Palm Springs, Palm Desert and surrounding areas please contact the offices of Board Certified Plastic Surgeon Dr. Suzanne Quardt (Dr. Q) by clicking here or calling 760-324-2660.