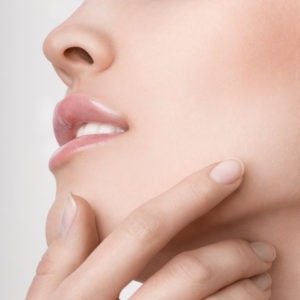 Factors such as aging, sun exposure, wind, and genes can cause facial skin to look dull, rough, and tired. Chemical peels refer to a non-surgical cosmetic procedure to address these issues and restore beautiful, more youthful skin.
A chemical peel resurfaces the uppermost skin layer through the peeling action of personalized chemical treatment.
The treatment provider will recommend a specific type and potency peel, depending on the condition of the patient's skin. Advanced or high strength peels can help attain deeper and longer-lasting results.
Dr. Q Medical Spa, led by board certified plastic surgeon Dr. Suzanne Quardt, provides chemical peel med spa treatments to patients in Palm Springs, Palm Desert, Rancho Mirage, and surrounding locations.
When to Choose a Chemical Peel Treatment?
People with the following facial skin conditions may consider a chemical peel if they want to avoid facial cosmetic surgery:
Minor wrinkles and fines lines on the face

Damaged facial skin due to sun exposure and wind

Discolored or blotchy facial skin, or brown spots on the face

Irregular facial skin surface due to scars

Precancerous skin growths on the face
During the pre-operative consultation, the chemical peel provider will establish the patient as a candidate for chemical peels. Prior to making a final decision, patients should compare the treatment with other non-surgical cosmetic facial rejuvenation options.
Superficial Peels
In case the patient has minor aberrations on their facial skin requiring mild treatment, they may choose superficial or light chemical peels. These types of peels are effective on all types of skin with negligible risk of complications.
Superficial peels involve the use of a milder form of glycolic acid. They do not involve downtime, and the healing is quick.
Medium Peels
Medium chemical peels are an in-office treatment but involve some downtime. In general, these peels contain TCA as a peeling agent, which goes deeper into the skin compared to a superficial peel.
While the pain and discomfort involved in medium peels are not significant, but peeling and flaking will occur over the following days to reveal dazzling, younger-looking skin. The patient may apply makeup in nearly one week as adequate healing would have taken place.
Deep Peels
Deep or advanced chemical peels provide the strongest treatment. The dermatologist will determine the ideal candidates for this procedure who are seeking major skin improvement in a minimally invasive way. Deep chemical peels typically contain higher TCA concentration, which enables the removal of the topmost skin layer.
In around two weeks after a deep chemical peel, new skin will emerge. The patient will have to account for downtime of around two weeks away from their social engagements and workplace.
The facial redness will begin to dissipate in around three weeks. Over the next few months, the patient will experience dramatic improvements as the results establish fully.
Sustainability of Results
Deeper chemical peels offer long-lasting outcomes. But in the case of superficial peels, the patient will require periodical treatments for long-lasting outcomes. Dr. Q Medical Spa receives patients from Palm Springs, Palm Desert, Rancho Mirage, and nearby areas for chemical peel med spa procedures.
For more information on Plastic Surgery and Non-Surgical Medical Spa Procedures and Treatments in the Rancho Mirage, Palm Springs, Palm Desert and surrounding areas please contact the offices of Board Certified Plastic Surgeon Dr. Suzanne Quardt (Dr. Q) by clicking here or calling 760-324-2660.