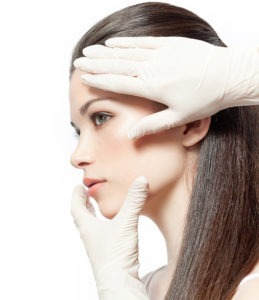 Chemical peels are a proven, safe, and effective non-surgical cosmetic procedure to rejuvenate the skin.
At the time of the initial consultation, the treatment provider will explain various facial rejuvenation options to the patient as well as discuss the benefits and limitation of various chemical peels. In addition, the treatment provider will offer a cost estimate to the patient to enable them to make a judicious choice.
Chemical peels are an elective cosmetic procedure, which means that the patient will not receive insurance coverage for this treatment. Patients should compare the cost and advantages of chemical peels with other facial rejuvenation treatment options, and then make a well-considered choice.
Dr. Q Medical Spa, led by board certified plastic surgeon Dr. Suzanne Quardt provides chemical peel med spa treatments to patients in Palm Springs, Palm Desert, Rancho Mirage, and surrounding communities.
Cost Components
Chemical peel costs can differ between two practices, or even between two patients at the same practice. Regardless, the costs will be much lower than in the case of a cosmetic surgery procedure. The factors that influence chemical peel treatment costs are:
Practice Location
The location of the practice will influence the costs of cosmetic procedures such as a chemical peel. The cost of products and services in a specific area depending on aspects such as local taxes, average household income, and real estate costs.
Main urban centers and busy metropolitan cities typically have higher costs in comparison to smaller towns. This leads to cost differences for the same cosmetic procedure, such as chemical peels, at various geographical locations.
Quality Standards of the Practice
The quality standards and best practices at a specific practice, pre and post-treatment care offered, the ingredient quality in the chemical peels, the expertise of the treatment provider, the type of customized care provider, and other facilities at the practice will impact the cost of procedures such as chemical peels.
Type of Chemical Peel
There are three main types of chemical peels, namely, superficial, medium, and deep peels. In general, superficial peels will be the least expensive, while deep peels will cost the most.
Every category comprises an extensive range of personalized as well as conventional chemical peel options. The treatment costs will depend on the strength of the peel, length of the procedure, and the stages involved in the chemical peel.
Offers and Packages
Sometimes a chemical peel manufacturer or treatment provider may offer special promotional rates, especially when a new type of chemical peel or product is introduced.
Patients can benefit from attractive prices during such promotional activity. In addition, the practice may offer a special package price or rebate if the patient wants to undergo a combination of chemical peel treatment with another cosmetic procedure or needs multiple treatment sessions.
Financing and Payment Methods
The practice will usually need upfront payment for any cosmetic procedure. But they may offer the convenience of payment through major credit cards, debit cards, checks, or cash. If the payment is substantial, and the patient does not want to pay the entire amount, they may consider various financing options.
Apart from traditional bank loans, competitive third-party financing is also available through professional medical care finance companies. Dr. Q Medical Spa receives patients from Palm Springs, Palm Desert, Rancho Mirage, and nearby areas for chemical peel med spa treatment.
For more information on Plastic Surgery and Non-Surgical Medical Spa Procedures and Treatments in the Rancho Mirage, Palm Springs, Palm Desert and surrounding areas please contact the offices of Board Certified Plastic Surgeon Dr. Suzanne Quardt (Dr. Q) by clicking here or calling 760-324-2660.