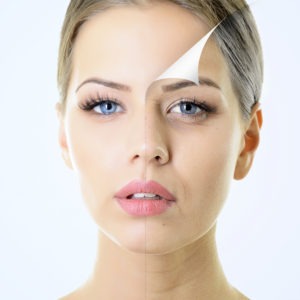 Chemical peels are a widely accepted non-surgical cosmetic procedure to restore the natural radiance and glow to facial skin by performing deep cleansing and eliminating the topmost layers of dead skin cells.
At the time of the initial consultation, the treatment provider will discuss the various types of chemical peels and their potential effectiveness with the patient.
Certain providers may choose to present chemical peel before and after images during the first appointment. This enables the patient to achieve a better understanding of the procedure and make a well-considered choice.
Dr. Q Medical Spa, led by board certified plastic surgeon Dr. Suzanne Quardt provides chemical peel med spa treatments to patients in Palm Springs, Palm Desert, Rancho Mirage, and surrounding locations..
What are Chemical Peel Before and After Photos?
Chemical peel 'before and after' pictures refers to a pair or group of images of a previous patient who has undergone the same procedure with successful outcomes.
The photos include pictures taken prior to the treatment and then after the treatment at a time when the facial skin healing is complete, and the complete effects of the chemical treatment are apparent.
The treatment provider will ensure that they acquire these pictures with the express consent of the patient and show them to new patients in a judicious manner. The identity of the patient will be kept private.
The only reason for showcasing these images is to use the pictures as a visual aid to inform new patients about various types of chemical peels and allow them to make an appropriate decision.
Benefits
A patient who seeks a chemical procedure for the first time may not be sure about which type of chemical peel would be suitable for them. Certain patients may need only a mild treatment with a superficial peel. Others may require more intensive treatment via advanced peels.
Sometimes, the provider may recommend chemical peels along with another treatment to address the patient's goals. Irrespective of the case, the patient can make the most appropriate decision upon viewing chemical peels before and after images.
Creating Realistic Expectations
Chemical peels are an effective and proven treatment to revitalize facial skin. However, it is vital to have realistic expectations from the treatment. Patients with a clear understanding of the potential outcomes and those who have reasonable expectations from the treatment will usually achieve higher levels of satisfaction from the procedure.
For this reason, an experienced provider may display chemical peel before and after images to the patient. This will also reduce the risk of any future disappointment from the procedure outcomes.
Patients should understand that the chemical peel is a non-surgical treatment. Therefore, the outcomes are not comparable to those of invasive cosmetic surgery such as a facelift.
Patients should carefully evaluate their treatment options after viewing before and after images. The provider will encourage patients to see as many images as possible during the initial consultation.
Online Photo Gallery
The treatment provider may display chemical peels before and after photographs on their practice website. Dr. Q's website is brilliant with all sorts of stellar work she has performed in the past. She believes in transparency and her website is a testament to this fact. The images can be a part of a dedicated 'Photo Gallery' section on the site offering free access to all.
Dr. Q Medical Spa receives patients from Palm Springs, Palm Desert, Rancho Mirage, and nearby areas for chemical peel med spa treatment.
For more information on Plastic Surgery and Non-Surgical Medical Spa Procedures and Treatments in the Rancho Mirage, Palm Springs, Palm Desert and surrounding areas please contact the offices of Board Certified Plastic Surgeon Dr. Suzanne Quardt (Dr. Q) by clicking here or calling 760-324-2660.